Carrer Riu Areo, 1A
Land of 92 m2 for sale, in the town of Àreu, a town with a lot of history and charm in the most beautiful part of Vall Ferrera, next to the river and very close to the Pica d'Estats. It is very well oriented and enjoys spectacular views. You can build a small house there to enjoy nature, tranquility and mountain sports. Good access by car.
LLERET - Ref. 2166
280 m2 shed on a rustic plot of 2376 m2, built with modern materials, above the village of Lleret.
Excellent views, very sunny and with water supply from a fountain. Good access by car. It is a fully legalized agricultural and livestock warehouse, with all the permits in order.
79.000€
Unfinished city building containing 4 floors, plus 2 underground floors as parking spaces. Capacity for 39 homes and 39 parking spaces. 4461 m2 of constructed area in a 1008 m2 plot. Located in the upper part of the town of Sort, it is very sunny and has good access by car.
585.000€
Urban lot for sale in a very quiet area 3 minutes by car from Sort. It has an area of 408 m2. Ready to build. It has good orientation, is very sunny and is surrounded by nature.
Urbanització Borda d'Arnaldo, 10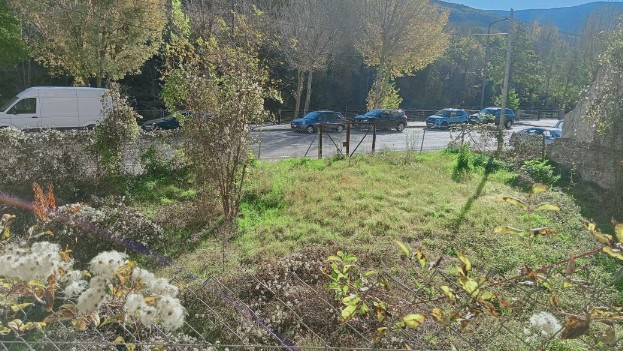 For sale urban land of 294 m2 in Sort, s
uitable for housing promotion.
Avinguda de la Generalitat, 5
Antic Hotel Can Massa situat a la població de Llessui a 12 km de Sort per bona carretera.
Any de construcció 1966, quatre plantes. 2.038 m2 construïts en 6.180 m2 de parcel·la, mes altres finques de zona esportiva de 3.669m2.
Edifici exterior de pedra, interior a rehabilitar totalment.
PVP: consultar dades, preu i condicions al 661 571 825